VMware View 4 released
Today is the day!
Today VMware released the new version of VMware View with the long awaited PCoIP protocol which provides a superior end-user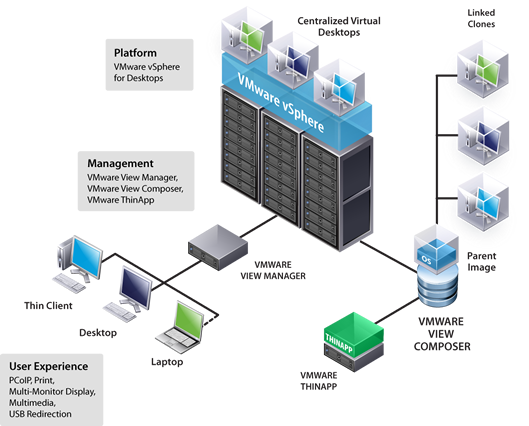 experience over any network.
The new VMware View 4 is an integrated desktop virtualization solution, enabling reduced desktop costs, increased security, compliance and simplified desktop management, along with a rich, flexible desktop experience.
VMware View 4 is supported on the latest version of vSphere, bringing the most mature virtualization functionality to the desktops. View PCoIP establishes a new standard in the desktop user experience. Purpose-built for specifically delivering virtual desktops over the WAN or LAN, PCoIP is optimized to deliver the best user experience for the available bandwidth – without sacrifing user productivity.
With this this new version of VMware View with PCoIP it is possible to deliver a personalized, feature rich, graphical virtual desktop complete with applications and data and settings anywhere and anytime.
You can watch the VMware View 4 introduction video here.
Next week,  November 16th 19th, VMware View 4 will be generally available.